Looking for an experienced local mechanic? Your Taigum specialists are right around the corner at M & R Auto Care. We believe in delivering quality services to all our customers at our auto repair shop, working with you to achieve the best possible outcome for your vehicle. We understand the importance of time and money, which is why our mechanics and technicians will work hard to ensure you leave our shop satisfied with the job we have done.
Looking to book a Car Service? Our Taigum mechanics are the answer!
Searching for a local auto shop can be a difficult task, especially when you're looking for a general car service. Taigum locals can now rest assured that help is right around the corner! With our local full-service auto repair shop, our mechanics can assist you with your servicing needs.
When you're on the road, we believe safety must come first for every vehicle. If you believe your brakes aren't up to standard, we offer a full brake service that can include disc brake pad replacements, disc brake machining, drum brake machining and shoe replacements.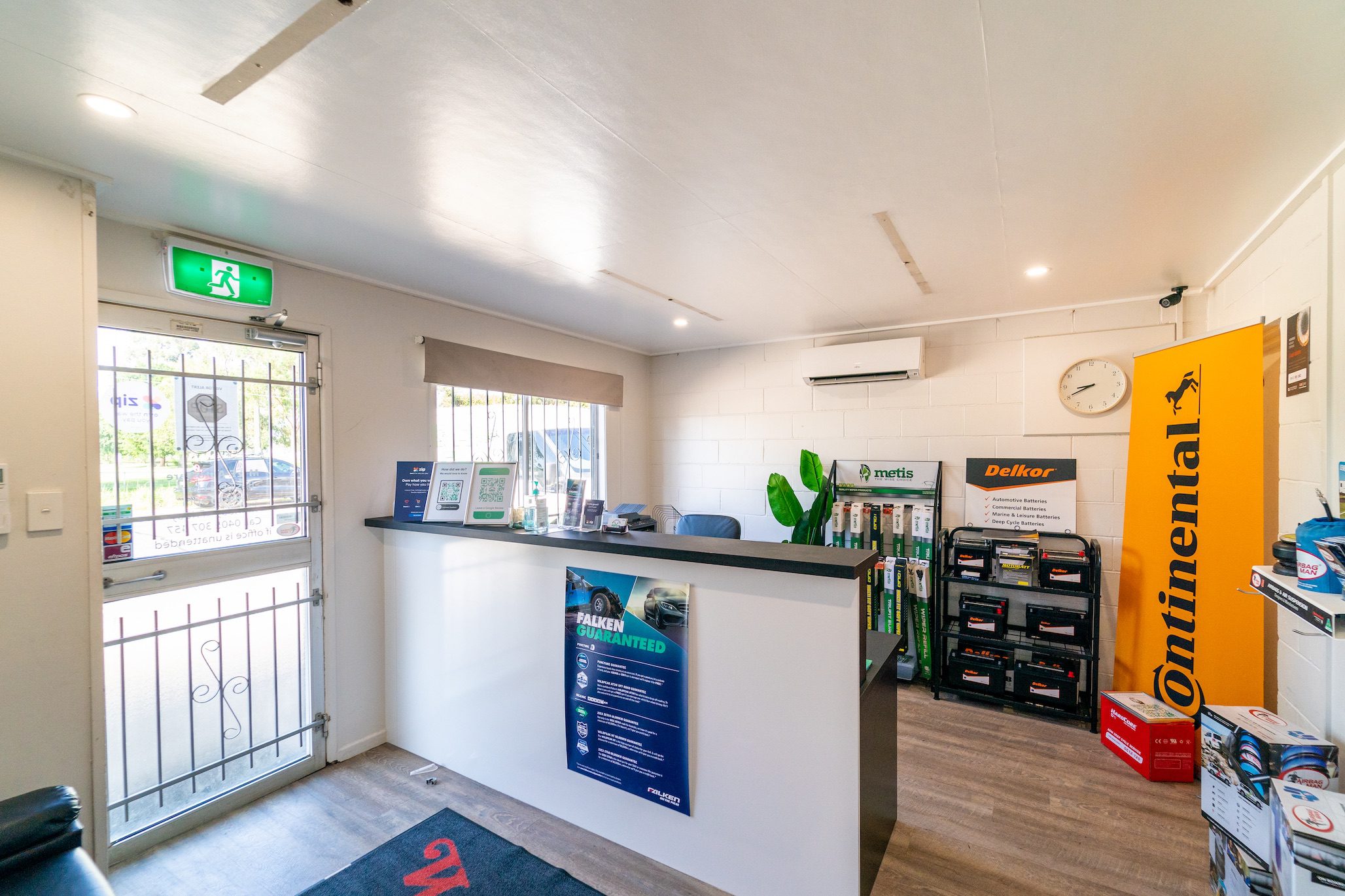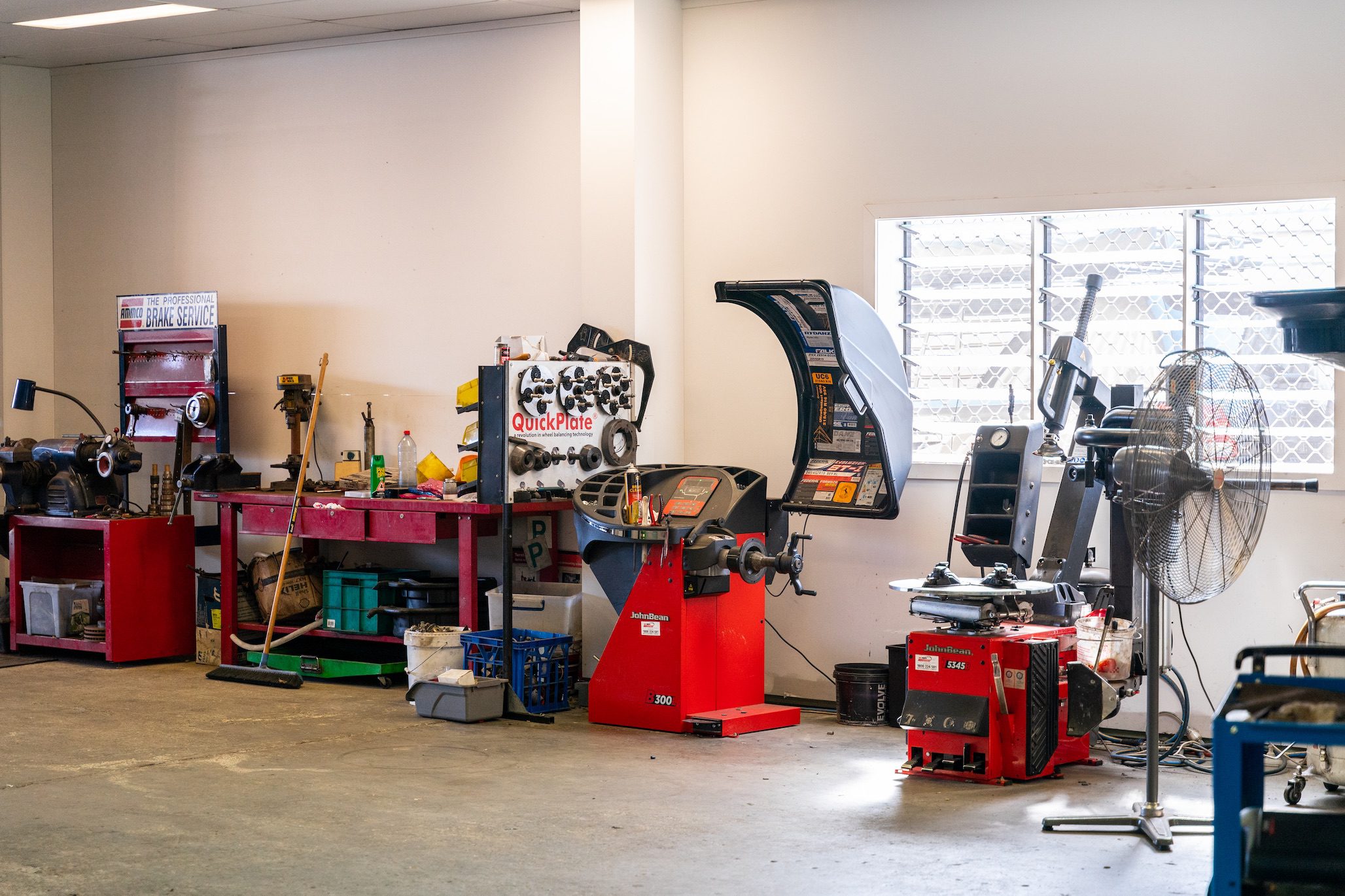 Get your tyres fitted in Taigum
When it comes to purchasing new tyres, our Taigum mechanics will find the wheels that best suit you and your vehicle. By letting us know how often you drive your car and what your budget is, we will make sure you drive away knowing you made the right decision. Our local shop can also fit and balance your tyres for you.
Call us today and find out how we can help you get back on the roads!
Contact us for an Appointment
I first went to Michael about 5 years ago when his workshop was at the petrol station on Board Street. Recently, M & R did a top job on the front suspension of my fourby and diagnosed and fixed a starting problem with the turbo diesel which had been bugging me for months. Now first piston up fires and it handles beautifully both on and off-road! And the wheel alignment is the best it's ever had! In 25 years of driving cars and 4WD's, I have not come across a mechanic with the quality of workmanship and customer service offered by Michael and the boys. Also very reasonably priced. I'm lucky they're local, but would travel to keep my vehicles serviced by them. Highly recommended.
Renee Parkhill
2021-07-15
M & R diagnosed and fixed an engine electrics problem on my 'Mum's taxi' and didn't charge like wounded bulls or treat me like an idiot. I also had new tyres put on, – they narrowed it down to 3 brands and took the time to explain cost/quality to me. I found them to be honest and trustworthy and they check with you first if they find any other nasties under the bonnet. Won't trust anyone else with my car from now on. Would highly recommend.
Great prompt service with a smile
I wouldn't take my car anywhere else. A service and repair to front brakes was done. I find these guy's to be dependable, and professional. They are fair with the charges and give specific information on the work to be done and the quality of the parts. Very happy. Have taken my car there twice now.
Thought the labour charge was a bit high so when I complained they phoned to say they had made an error on my bill and immediately adjusted. 10 out of 10 for customer service. I will be back.
Emma Malthouse
2021-05-26
These guys do a quality job and are reasonable. Highly recommend
I found this local business by chance in Kempster St Sandgate and am glad I did. Incredibly friendly, straightforward, professional team. From the outset they were actively saving me money by steering me to less expensive high quality tyres and repairs. I've recommended friends who've had a similar experience. They're not a big business which means you deal with the same folks each tim, so the ey know you and your car. I'm all for supporting local and M&R are my go to car service team. Highly recommend them.
Also done roadworthy on my caravan and some other repairs All done properly. I am happy with what has been done.
Kaeela Shannon
2021-04-21
My experience with M & R auto was positive. I found the professional service from James and his team to be prompt, friendly and efficient. I highly recommend this auto shop.
Excellent and polite service. Very happy with the honest and upfront quotation. I received my car back earlier than promised, which was very helpful. Would definitely recommend.